Welcome to yeast BOOST – Your Source for Premium Dried Brewers Yeast Supplements
At yeast BOOST, we are proud to bring you the finest quality Dried Brewers Yeast supplements in the form of flakes, carefully crafted to enhance your well-being. As a Lithuanian brand, we have a deep-rooted commitment to delivering products that stand as a testament to our dedication to excellence.
Our Passion for Quality
We understand that your health and vitality are invaluable, which is why we prioritize quality above all else. Our mission is to provide you with a supplement that is not only effective but also a true reflection of our unwavering commitment to your well-being. Each batch of our Dried Brewers Yeast flakes is meticulously produced and rigorously tested to ensure that you receive nothing but the best.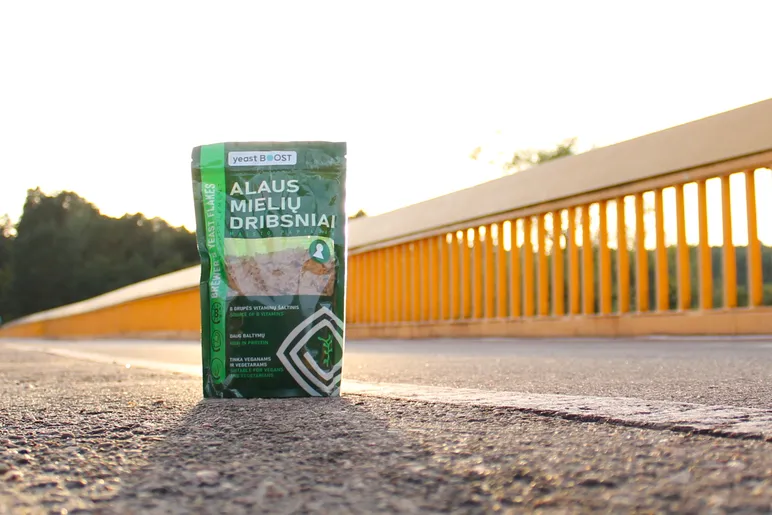 A Balanced Approach
We believe that maintaining a harmonious balance between price and quality is essential. While we aren't in the business of chasing extravagant profits, we firmly believe that exceptional health-enhancing supplements should be accessible to all. This is why our products offer a remarkable balance between affordability and top-notch quality.
Our Promise to You
When you choose yeast BOOST, you're choosing more than just a supplement – you're choosing a path to a healthier and happier you. With a heart deeply rooted in quality and a genuine passion for your well-being, we're honored to be a part of your journey towards optimal health.
Thank you for considering yeast BOOST as your trusted partner in health. Join us and experience the difference that dedication to quality can make in your life.
Together, let's nurture well-being, one flake at a time.